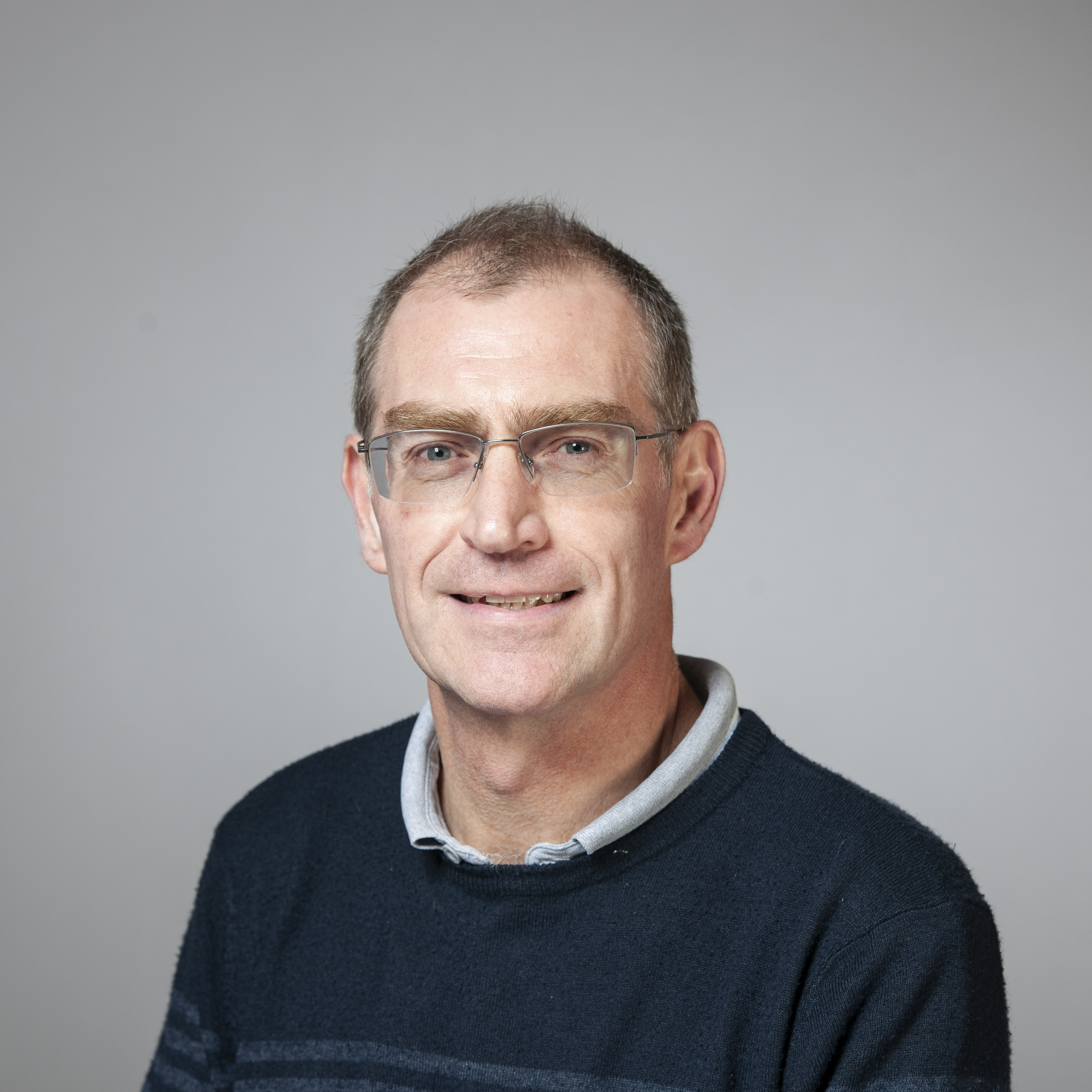 Prof. Jon West
Plant Pathologist; Aerobiologist
Protecting Crops and the Environment
Biography
Jon is a senior research scientist at Rothamsted Research, with extensive experience in applied plant pathology and aerobiology. He obtained a BSc in Biology from Royal Holloway College, London University in 1990 and a PhD in Plant Pathology at the University of Reading in 1994. He has worked at the institute since 1997, on multi-disciplinary crop protection projects and leads a team researching the biology and control of fungal diseases, measurement of plant disease resistance, early detection of diseases and dispersal of spores and pollen.
Jon's work has led to two patents, ten book chapters, one co-authored book, one co-edited book and over 60 refereed papers in leading journals, with an H-index of 26 (Google Scholar, July 2020). Currently, as part of eight research projects, he manages one postdoctoral research scientist, two research assistants, one PhD student and a visiting worker. He has built academic and industry consortia to secure over £1.5M funding in the past 5 years from InnovateUK, AHDB, EFSA, the EU, Defra, and commercial companies.
Jon acts on committees of the Association of Applied Biologists (applied plant pathology group), and the British Crop Production Council diseases working group and is a member of the British Society for Plant Pathology. Previously, he was a member of the European Food Safety Authority plant health panel (2015-18) and a committee member of the British Aerobiology Federation (2007-2012).
He was associate editor for the European Journal of Plant Pathology (2006-2012), for Aerobiologia (2014-2016), and is currently an associate editor for Frontiers in Agronomy. Jon is a visiting Professor at the University of Hertfordshire (was a visiting lecturer, 2010-2016) and holds an honorary professorship from the Anhui Academy of Agricultural Sciences in China for services to plant pathology and postgraduate education.
Strategic Programme
Smart Crop Protection (SCP)
Science Projects
Spraysaver – Full Automated Broad-spectrum Crop Pathogen Spore Detection using DNA and LFD (InnovateUK project 105148)
ARIES – Development and commercialisation of Aerial Risk Inspection, Evaluation and Surveying (ARIES) platform for Cocoa Plantations (InnovateUK project 105655) Oilseed rape decision support systems to the UK Arable Industry (AHDB 21510016) Monitoring Air
iMapPESTS – Improving plant pest management through cross industry deployment of smart sensor diagnostics and forecasting (Commonwealth Grant coordinated by Horticulture Innovation Australia Ltd)
OREGIN 5 – Oilseed Rape Genetic Improvement Network (Subcontract from the University of York)
Genomics-led improvement of biotic and abiotic stress tolerance in mustard rape for economic and environmental sustainability (Newton Bhabha Fund UK India Pulses and Oilseeds Research Initiative)
PhD Projects
Smart detection of airborne diseases in protected crops (BBSRC-Waitrose CDT BB/S507337/1)
Awards
1994 - PhD, University of Reading, UK
1990 - BSc Biology (2.1) Royal Holloway College, London University
Measures of Esteem
Honorary Professor, Anhui Academy of Agricultural Sciences, China
Visiting Professor, University of Hertfordshire,
Secretary of the British Crop Protection Council - Diseases Working Group (2014-present)
Committee member of the Applied Plant Pathology Group (formerly the Applied Mycology and Bacteriology Group) of the Association of Applied Biologists (2005-present),
EFSA Plant Health Panel member (2015-2018)
Committee member, British Aerobiology Federation (2007-2012),
Associate Editor, Frontiers in Agronomy (2019-present)
Associate Editor, Aerobiologia (2014-2016),
Associate Editor, European Journal of Plant Pathology (2006-2012)