Viruses that are transmitted by aphids can cause significant crop losses. In 2015 alone, carrot growers across the UK lost up to 15% of their crop at a cost of £20 million to the industry.
Growers are struggling to control aphids because resistance has developed to many commercial insecticides and very few new pest control products are entering the market.
Working alongside fourth-generation fresh produce company, Huntapac Produce, bespoke field margins that attract beneficial insects are being designed and tested in carrot fields through a PhD part-funded by Waitrose.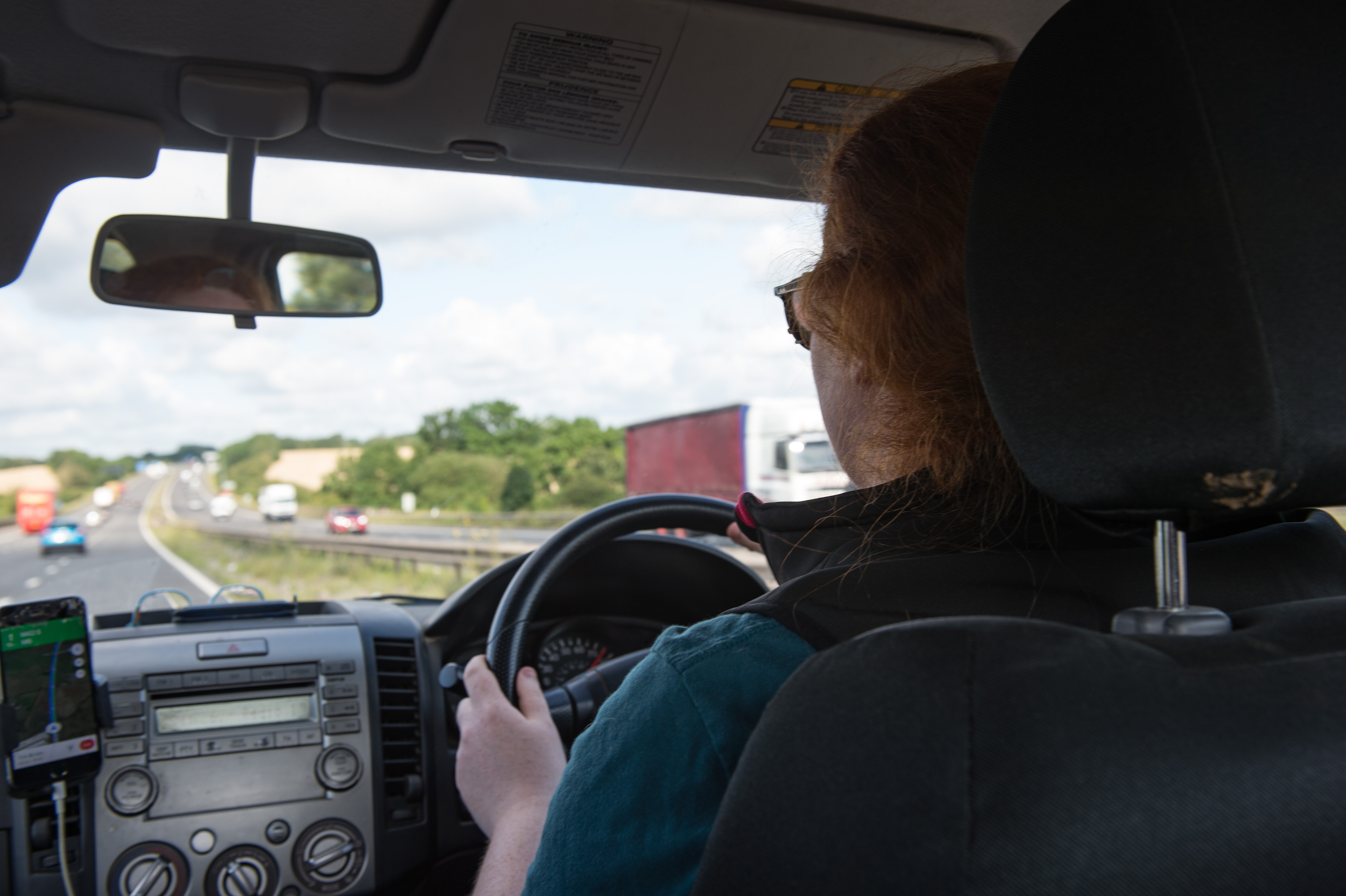 Rothamsted PhD student Hannah McGrath heads to Shropshire, where her wildflower strips are being trialled by commercial carrot growers Huntapac.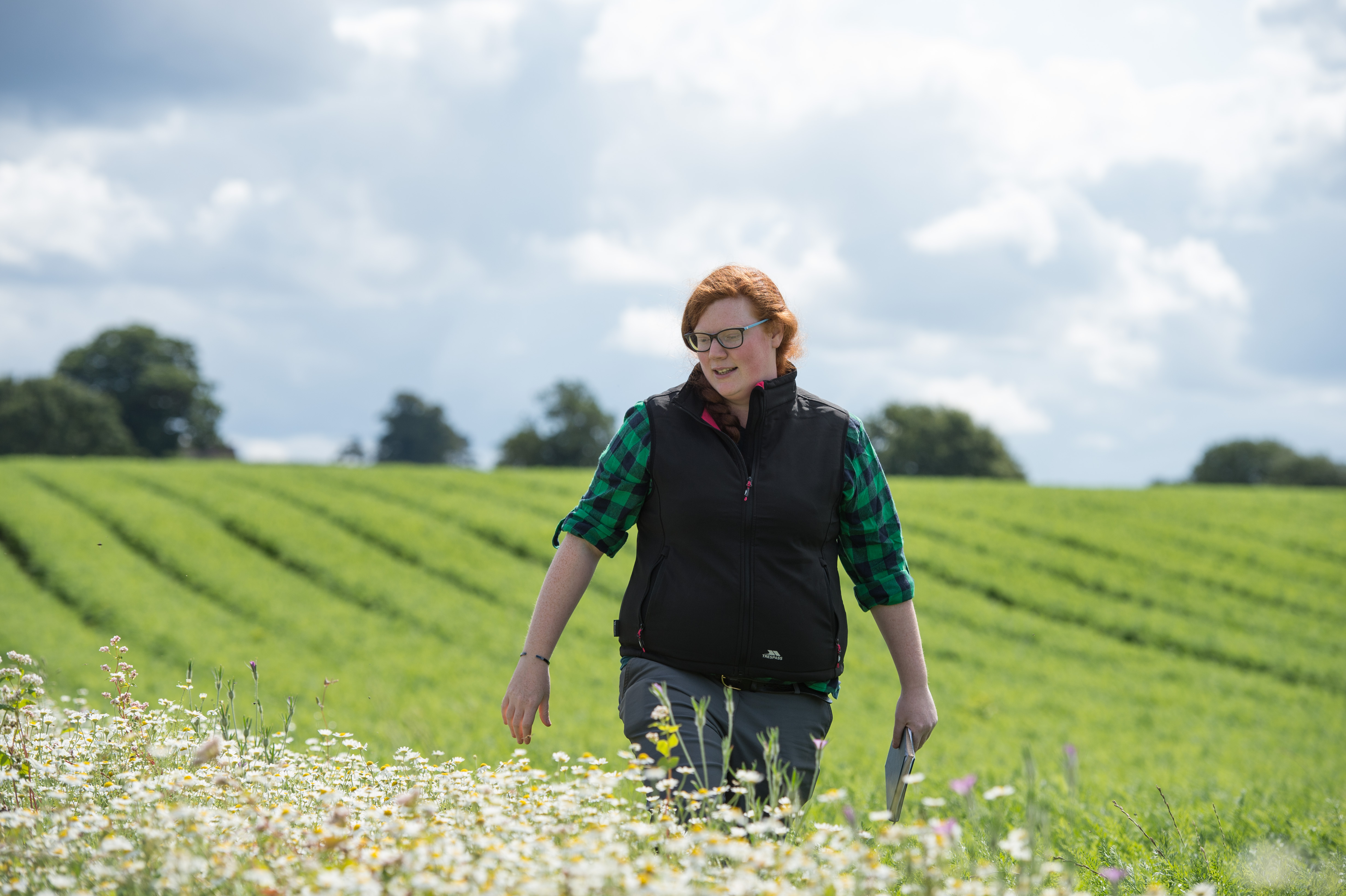 The 13 million carrots in this field are destined for supermarkets across the country.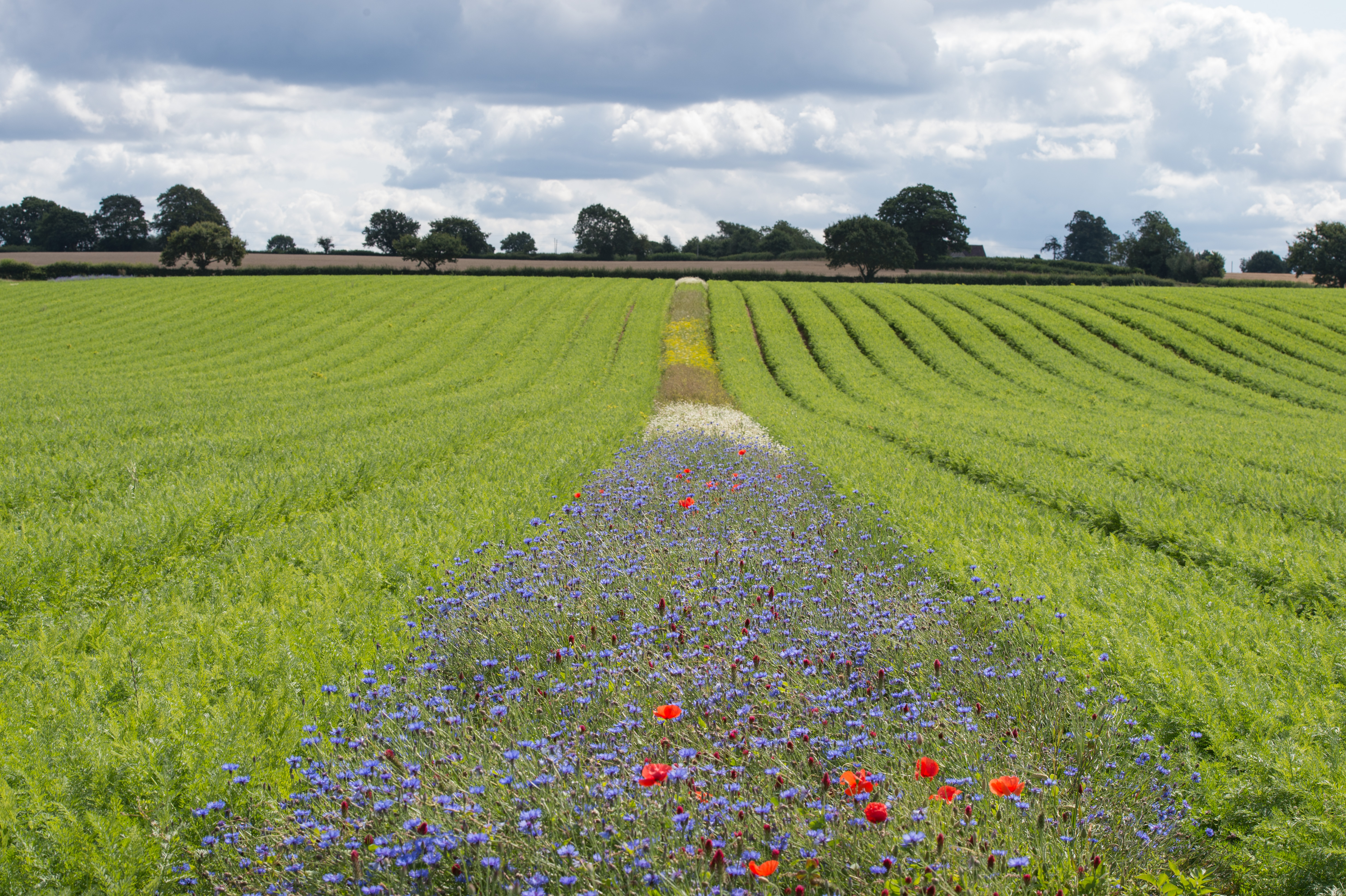 Unlike traditional field margins, Hannah's wildflower strips run right through the middle of the crop – so that beneficial insects are attracted into all parts of the carrot field.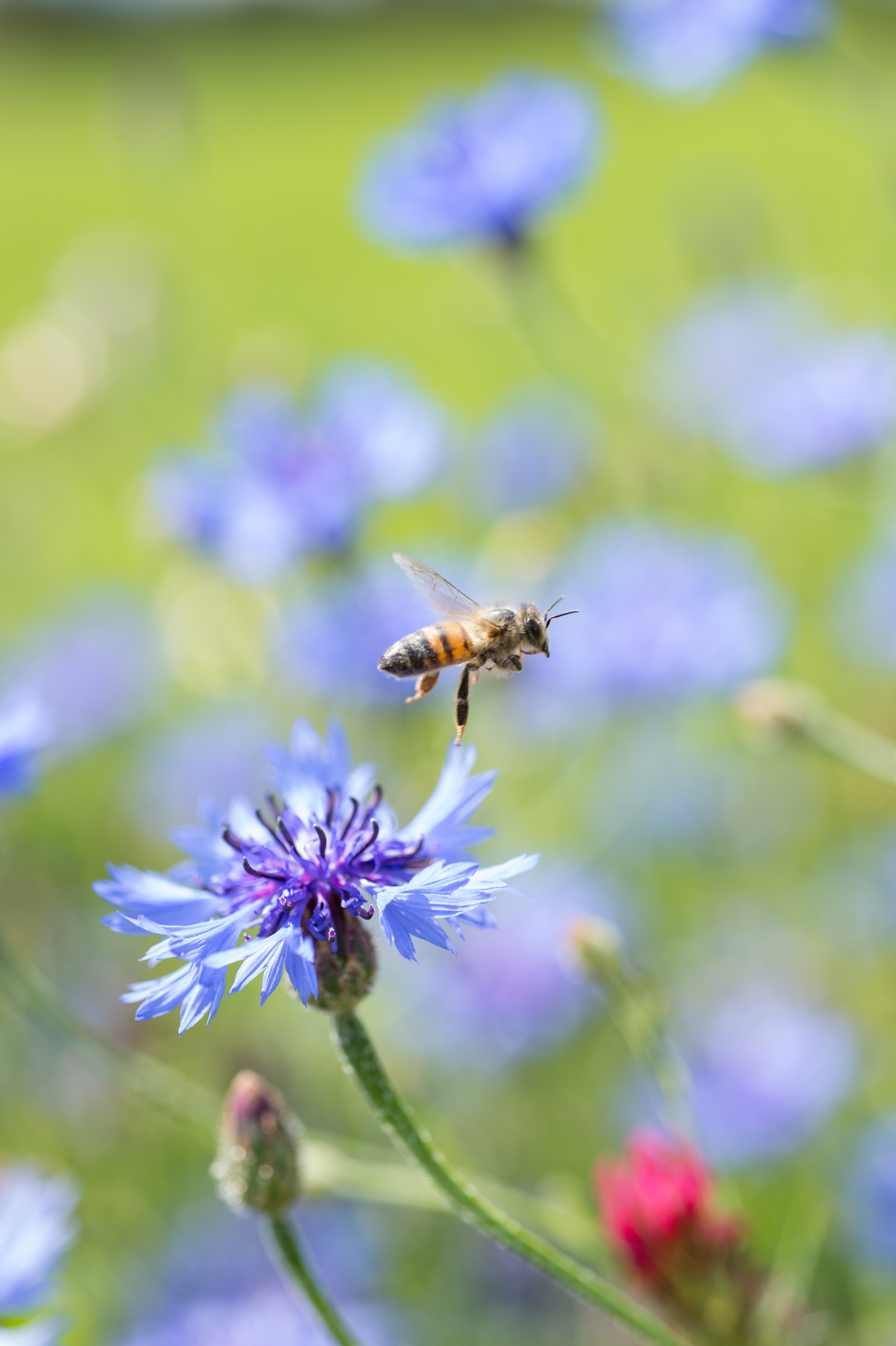 These include predatory ladybirds and parasitic wasps that help reduce virus-carrying greenfly numbers, as well as vital crop pollinators like butterflies and bees.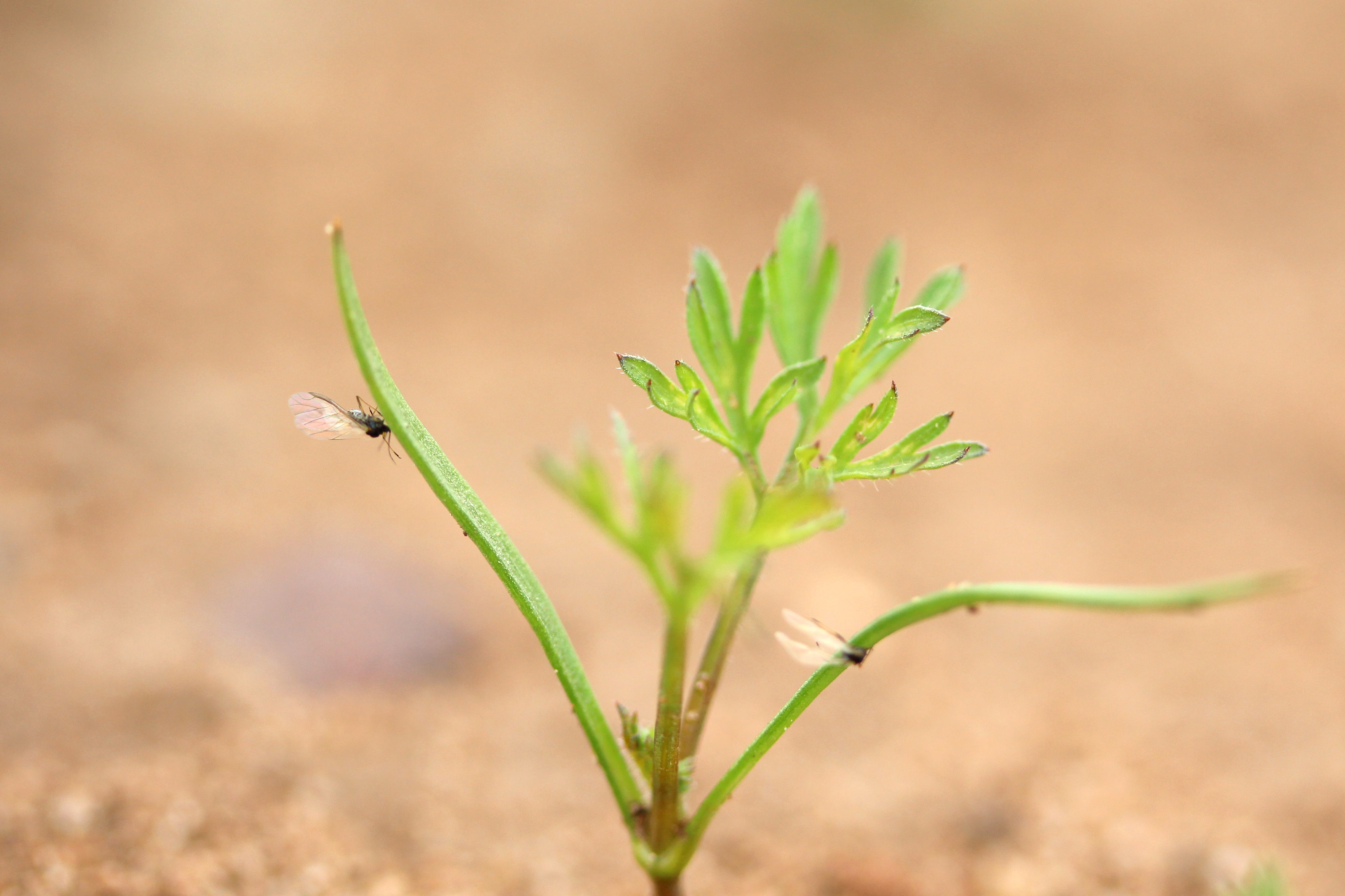 The greenfly, otherwise known as the willow-carrot aphid, is a major pest of carrots, parsnips and celery, spreading several nasty viruses to plants.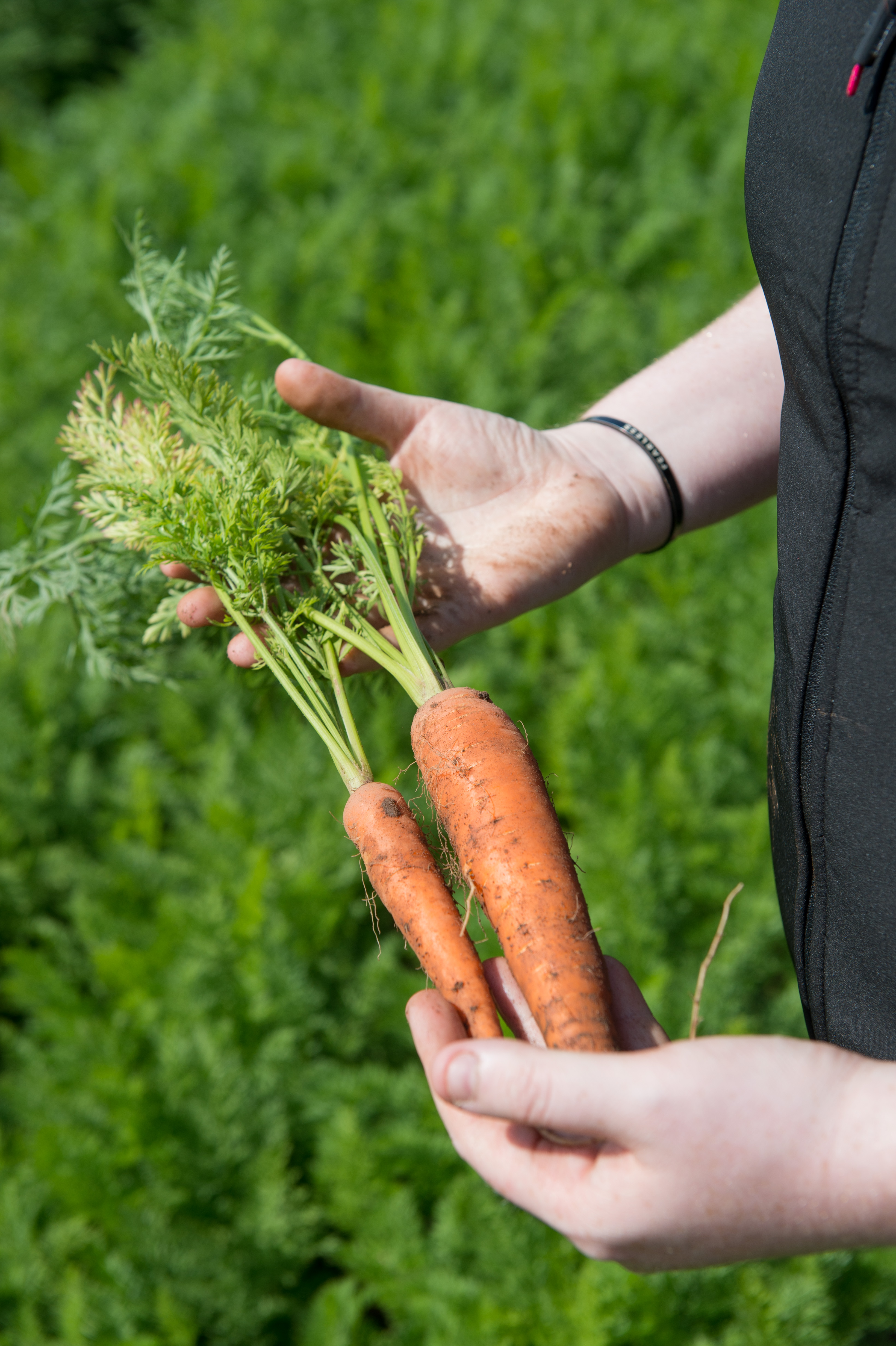 Carrots from diseased plants can be smaller, have more root hairs and can't be sold - which significantly affects farm profits.
Hannah works with farmer Ben Madarasi to design the best wildflower mix for his carrot fields, and the pair meet regularly to discuss the trial's latest developments.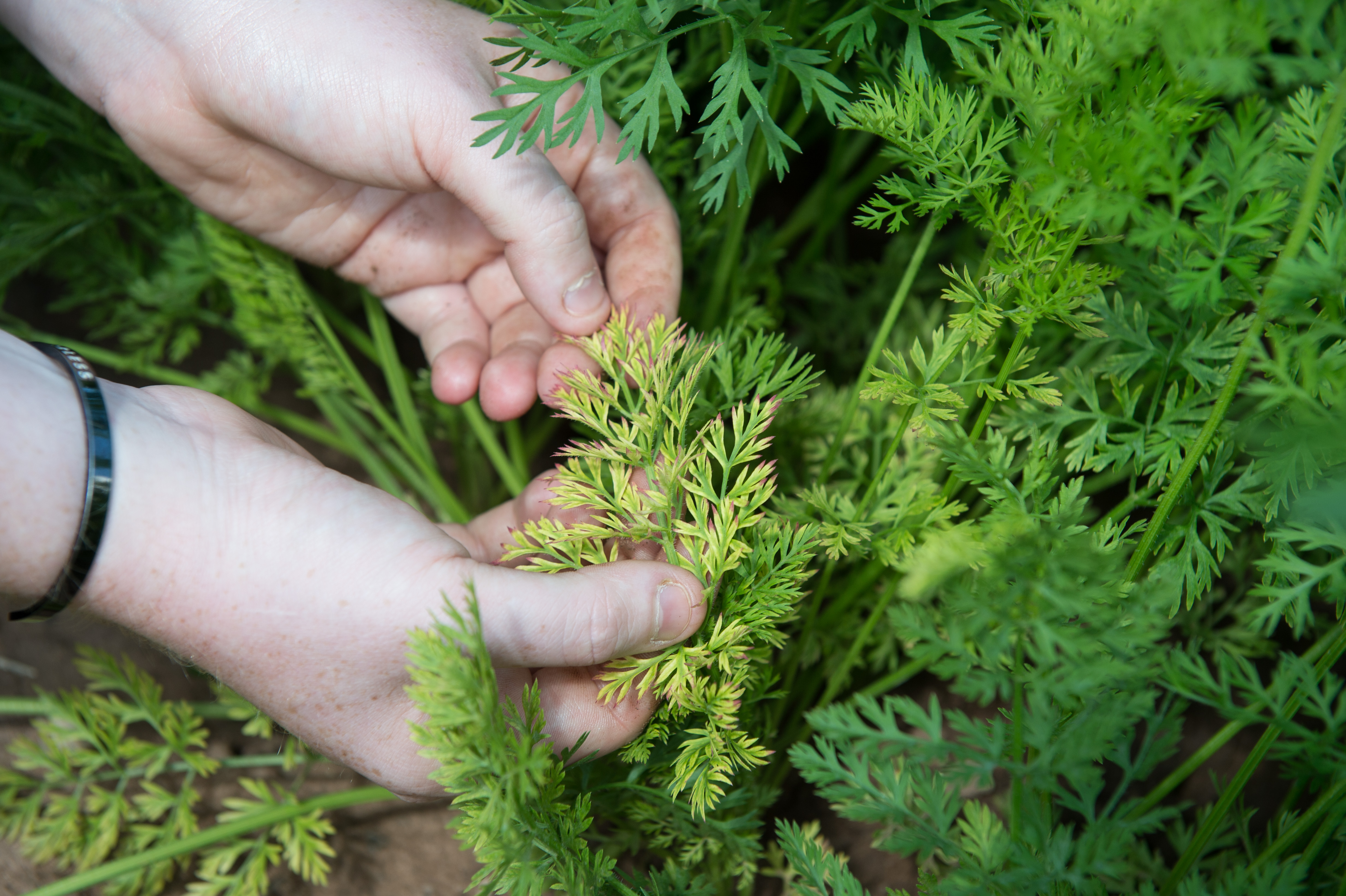 The positions of diseased carrot plants are plotted using GPS to give Ben a map of where greenfly have been feeding.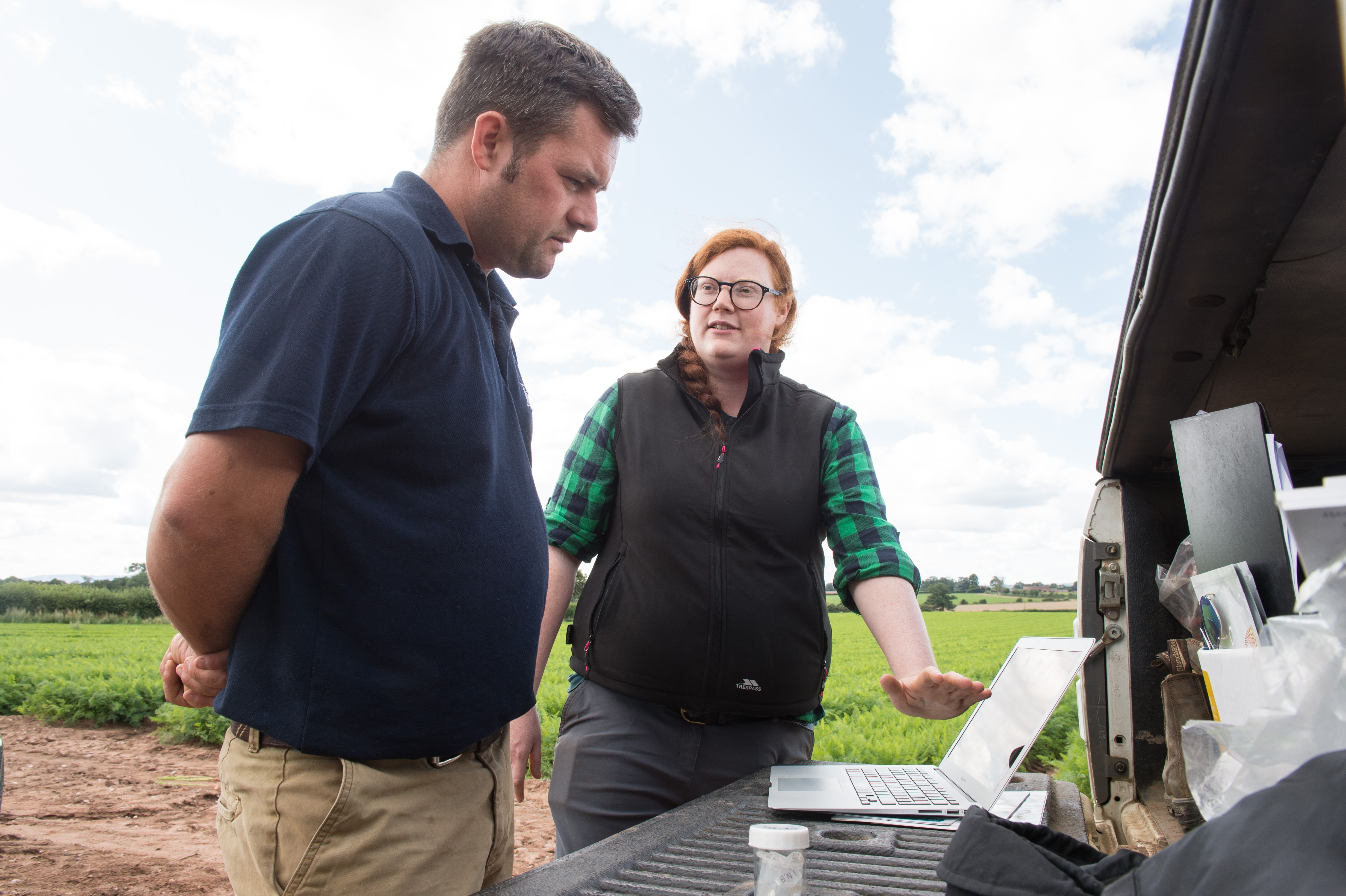 Armed with detailed information on disease and pest locations, Ben can make decisions about when to spray pesticides and whether those sprays are necessary.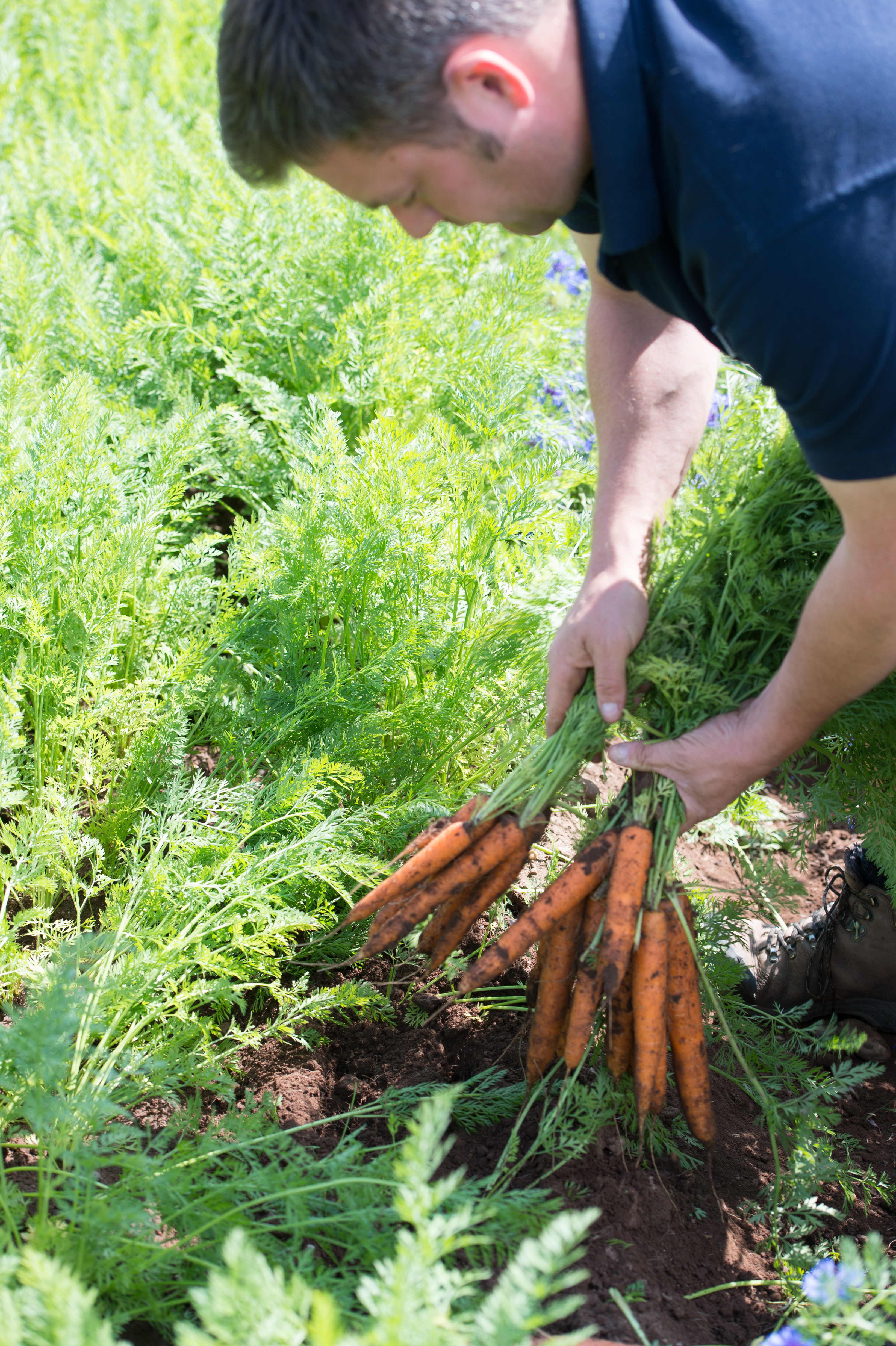 The data also help inform the optimum time to harvest his carrots from different areas of the field.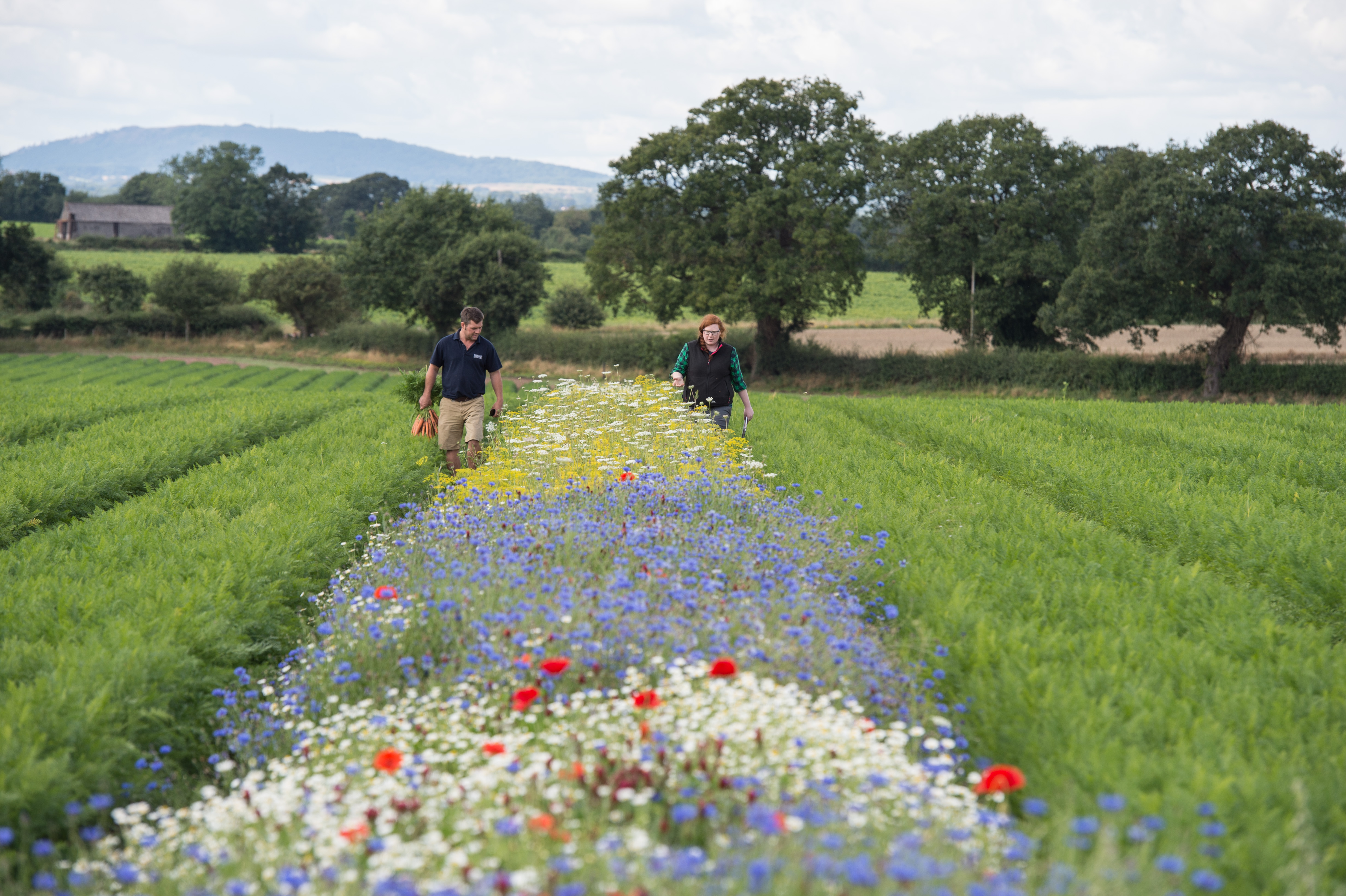 By collaborating with commercial carrot growers, Hannah can help to design more effective seed mixes and understand how wildflower strips can best improve the productivity of their crop.