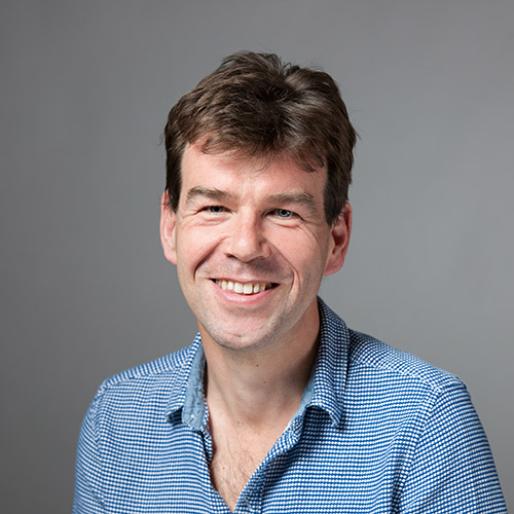 Dr James Bell
Project Leader - The Insect Survey
Protecting Crops and the Environment
Biography
James is a quantitative ecologist, Head of the Rothamsted Insect Survey and workpackage leader of Rothamsted's strategic program Smart Crop Protection. He studies distributional and longitudinal trends of insects and show how these are driven by environmental and climate-driven processes. James' work is at the cutting edge of migration detection biology and his research has been published in high impact journals, including Nature, Global Change Biology, Nature Climate Change and Ecology Letters. James has key publications in the study of GM crops, pest regulation and effects of human cooperation on the management of insect pests. He has also studied and published on a range of taxa in terrestrial, freshwater and coastal systems, and has conducted fieldwork in both tropical and temperature systems.
James' key area of expertise is insect ecology, specifically monitoring and surveillance of populations at the landscape scale and beyond. Major themes are climate change, particularly the seasonal timing of biological events, and insect migration, including trends, prediction and biology. He has expertise in modelling time series, particularly from the Rothamsted Insect Survey suction- and light-trap data and radar data. Currently, James is engaged in detecting insect migration responses algorithmically using computer vision and machine learning techniques.
Strategic Programme
Smart Crop Protection (SCP)
Rothamsted Insect Survey
Science Projects
2019-20 > Bill & Melinda Gates Foundation. Smart Armyworm Surveillance (SAS) 72k, PI
2019-20 > AHDB Consortium (Industry). Integrated Aphid Advisory Alerts extension. £160k; PI.
2018-19 > BBRO (Industry). Fast-tracked surveillance data on the peach-potato aphid: vector forecasting, virus yellows and insecticide resistance. £60k; PI.
2017-21 > BBSRC. National Capability grant. £1.8m; PI.
2017-20 > ICRF (Institute Strategic Programme). Smart Crop Protection. £6.9m; Leader WP1.
2017-18 > BBRO (Industry). Forecasting and monitoring the vectors of virus yellows and their resistance to neonicotinoids. £71k; PI.
2016-19 > NERC. The velocity of evolutionary responses of species to ecological change: testing adaptive limits in time and space. £31k; Co-I.
2015-17 > Scottish Government. Detection and monitoring of psyllid vectors of Candidatus Liberibacter Solanacearum in Scotland. £263k; PI.
PhD Projects
Dion Garrett - Phylogeography and management of the aphid pest Nasonovia ribisnigri in commercial lettuce crops. Waitrose CTP with Warwick (2017-21)
Dan Blumgart - Investigating the mechanisms behind moth declines: plants, landscape, pollution and climate. Envision DTP with Lancaster (2016-20)
Jordan Cuff - Nutrient-specific foraging and the role of spiders as aphid predators. SW-Bio DTP with Cardiff (2016-20)
Chris Shortall - Modelling the temporal and spatial ecology of the oilseed rape pest Meligethes aeneus; implications for integrated pest management strategies
Ishbel Hayes - Flight-to-light and the decline in British moths. SW-Bio DTP with Exeter (2019-23)
Awards
1999 - PhD, Arachnology, MMU, Manchester, UK
1994 - BSc (Hons), 1st, Environmental Management, MMU, Manchester, UK
Measures of Esteem
2019 Smart Armyworm Surveillance, Bill and Melinda Gates Foundation, Thursday 9th May, 2019, Seattle, WA.
2018 - Keynote: Smart technologies for the detection of migrating insects: The challenges of automatic counting and ID Symposium 'Assessing population change using existing European networks and new technologies'. XI European Congress of Entomology, 2-6 July 2018, Naples, Italy.
2018 - Invited: Climate Change And Insect Pests: Monitoring And Surveillance Of The Migratory Phase For Smart Crop Protection Climate Change And Insect Pests: Monitoring And Surveillance Of The Migratory Phase For Smart Crop Protection. International Phytoma-Espana Encounter on Plant Health Challenges for the Future: European Legal Framework and Climate Change Valencia, 13 and 14 June 2018
2018 - Smart technologies for the detection of migrating insects. Joint Session: National Surveillance Systems to Support Decision Agriculture Under Climate Change & Pest and Disease Surveillance for Human, Livestock, and Crop Health. Grand Challenges Annual Meeting 2018, Bill and Melinda Gates Foundation, Wednesday, October 17, 2018, Berlin.
2018 - Are Insects Declining? Session: Workshop 3: New tools, sensors and technologies for LTEs, The Future Of Long-Term Experiments In Agricultural Science, Tuesday 22 May 2018, Rothamsted Research.
2018 - Invited seminar: Entomology in the 21st Century: The challenges of automatic counting and ID. Biosciences Organisms and Environment seminar series. Thursday 22nd Nov 2018, Cardiff
2016 - Invited speaker: 'Trophic structure in a changing world: highlighting the movers and shakers in Functional Ecology and the work that is yet to be done' in the session 'Celebrating 30 years of Functional Ecology: What does the future hold?' British Ecological Society, Liverpool 13th December; 
2016 - Session chair and organiser: 'Climate Change Impacts and Insect Population Dynamics', International Congress of Entomology, Florida: 25-30th September; 
2016 - Lead PhD supervisor: 'Investigating the mechanisms behind moth declines: plants, landscape, pollution and climate' Envision DTP PhD lead supervisor for Dan Blumgart
2016 - Co-Supervisor of PhD with Bill Symondson (Cardiff) as lead: 'Nutrient-specific foraging and the role of spiders as aphid predators'. SW DTP for Jordan Cuff (student)
2015 - Head of the Rothamsted Insect Survey